6/22/19 Marc Andre is now Magnetize! He is currently working on a new EP due to release in 2020! Sign up for the newsletter for the latest news and production updates.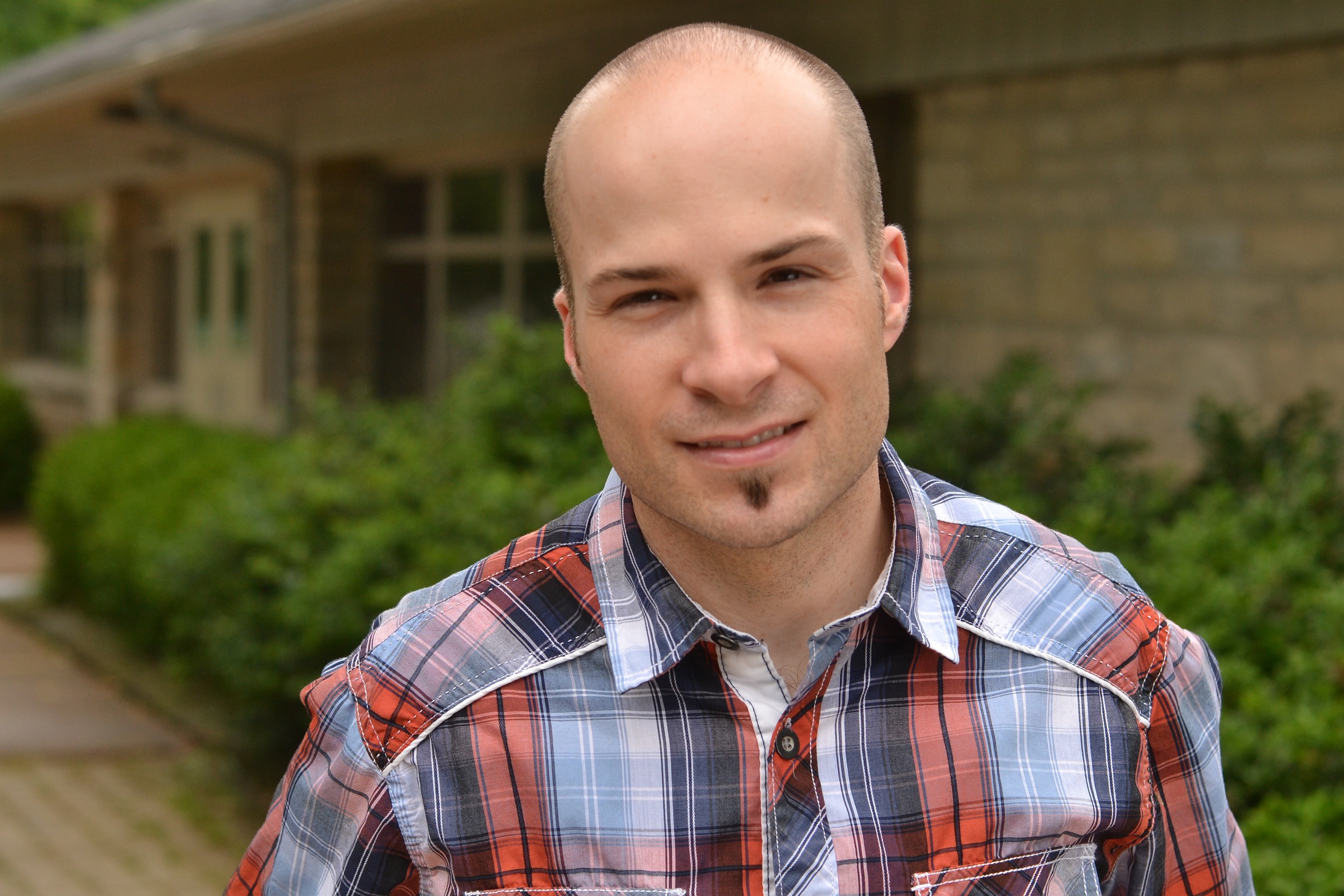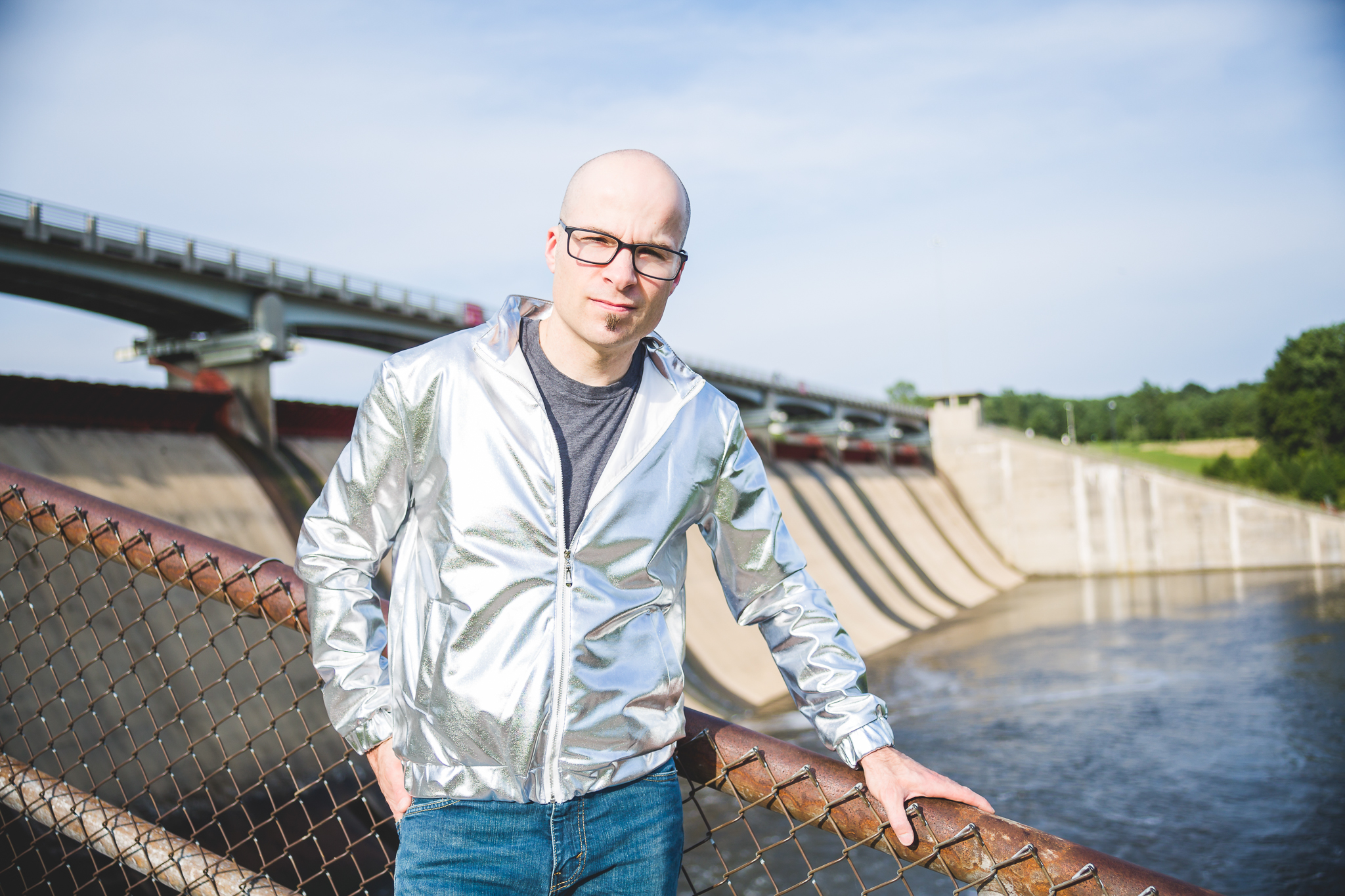 MUSIC
RIGHT WHERE YOU WANT ME - EP
SNAPSHOTS OF THE SHATTERED SOUL
THIS CHRISTMASTIME - SINGLE
NEWS
6/22/19 Marc Andre is now Magnetize! He is currently working on a new EP due to release in 2020! Sign up for the newsletter for the latest news and production updates.
Hey everyone - I've been taking a break from social media, but I'll be back soon. I've been spending some quality t…

https://t.co/UnimBvcgjV

Are you a good listener? When a friend shares his or her heart, are you quick to correct, to advise, to suggest, to…

https://t.co/lzRnV3dVjD

We will never find peace in people, in things or in circumstances. Like fruit sprouting from a healthy tree, peace…

https://t.co/TWTbrhJFb4
BIO
Magnetize (formerly Marc Andre) has been making music since 1989. He purchased his first Casio keyboard when he was in middle school and quickly developed a love for electronic music. However, a classmate and a good friend (the son of the school band director) introduced him to the world of acoustic instruments. Before long, Marc began combining sounds from his church's DX7 keyboard with live drums and he discovered an electronic-acoustic fusion which still influences his music to this day.
When speaking of his music, Marc writes, "I certainly have my influences, but I don't think my music mirrors any one of them exactly. I've always been drawn to artists who are transparent about their humanity. I appreciate songs with thought-provoking lyrics and unique sounds. I like music that is honest and interesting, and that is the fundamental palette I work from. My songs tend to walk a tightrope between struggle and hope, which is where I find myself as an imperfect Christian in a broken world."
DISCOGRAPHY
Between the years of 1991 and 1998, Marc released several Christian rap projects, including My Almamater, a song dedicated to Liberty University. He then transitioned into pop rock with the debut of his Dishes album in 2001. In 2004, Marc released his sophomore project, Backstage Pass, and launched 10x12 Productions, a small production company specializing in custom music and audio design for film, television and games. In October 2011, Marc re-surfaced with his junior rock record, Snapshots of the Shattered Soul. This was Marc's most honest project to date, delving into issues of depression, self-worth and addiction.
Marc writes, "Since I was a teenager, music has been therapeutic to me. It has helped me to push through the darkest valleys and has kept me close to God when I've wanted to run from Him. It's challenged me to see the world differently. It's given me words when I had no words. Just as different Christian musicians have impacted my life, I want to write songs that reach people on a deep level, creating a bridge between their questions and feelings and the heart of God."
In the winter of 2012, Marc released music videos for Portrait of Me and Shadows & Sunlight (directed by Ben Bays). Then, in December 2012, he self-published his first book, Snapshots of the Shattered Soul: The Stories Behind the Songs. The book is available as a paperback and as an eBook on iTunes and Amazon.com. In February 2014, Marc released Joshua, a single dedicated to his son, whose frightening entrance into the world was a testament of God's providence (Joshua's mother's placenta abrupted and Joshua lost a dangerous amount of blood and oxygen). Between 2015 and 2017, Marc released three singles - This Christmastime, Right Where You Want Me and Fingerprints. Most recently, in February 2018, Marc released his first EP, Right Where You Want Me.
Marc comments, "The process of producing the Right Where You Want Me EP was a grueling three-year journey. Throughout this time, I was transitioning between careers, and was struggling to find a balance between a full-time job and my responsibilities as a husband and father. Also, what began as a full-length album was dialed back to a five-song EP due to budget restraints. It took me years to finally let the unreleased songs go. In turn, I was able to refocus my energy on writing new and better songs. I also learned some vital lessons in time management and discovered new ways of streamlining my writing and production process."
In 2019, Marc Andre changed his stage name to Magnetize.
Marc writes, "The name Magnetize was inspired by Jesus' call to go into all the world to make disciples (Matthew 28). Just like magnets attract one another, I pray that my life and my music would serve a small part in drawing people closer to Jesus. The name Magnetize embodies this goal...not to mention that MAG are my initials."
Marc is currently working on a new EP, due to release in 2020.
In the meantime, he keeps busy writing custom music for his small business, 10x12 Productions, and serves as a worship leader and audio technician at his church.
01 RIGHT WHERE YOU WANT ME

Got it all dreamed out / Got the routes all mapped / Got the cars lined up / On a freight train track / Burning up my doubts / Forgettin' where I've been / But here we go, it's crashin' down again / When the bitter west wind keeps bringin' it / When I'm about sick of making sense of it / When another let down seems imminent / Well, You've got me / Right where you want me / Like I'm tryin' to retie a tourniquet / Just when I think I'm finally finished learnin' it / You've always got a way of reworkin' it / 'Cause You've got me / Right where You want me / It's never like we've planned / Another two steps back / Is it a game of chance? / Have the cards been stacked? / An enemy of change / I'm tryin' to see Your hand / 'Cause here we go, it's crashin' down / It's crashin' down again / Repeat Chorus / 'Cause here we go again / It's crashin' down again / 'Cause here we go again / I'm tired of livin' in this dissonance / I wanna trust Your Providence / To know that I was meant / To be in this place, this time for a reason / To see my relevance in a world that is bleedin' / This ain't my life, but I grip it with obsession / I'm begging, God, can You stop this infection? / This is it, I'm gonna draw my line / I'm gonna shine for Christ where only I can shine / Repeat Chorus>

02 THE FIRST THING
They raise a colored flag for the world to see / And shout in unison for equality / These are the rights they have, each free to choose / Except the ones who oppose their views / We've got a case of paralysis / We're too afraid to call it what it is / But with every stone we throw / He's writing in the sand / What is the first thing that they see? / Is it the grace You give to me? / Is it a love that won't let go? / Are You a God they've gotta know? / We stare through colored glass at a world in need / We mute His grace with hypocrisy / They see the lofty gaze, judgment in our eyes / And we push them further still away from Christ / We've got a case of paralysis We sing of love, but shun the Fatherless / While there's a God of hope / Who's reaching out His hand / Repeat Chorus / We speak of Hell and we warn of fate / They call us bigots, full of hate / But we can't grasp the span of grace / Until we know the Judge we all must face / Repeat Chorus / 'Cause love is the first thing / Love is the first thing / 'Cause love is the first thing / Love is the first thing

03 UNTIL YOU MEET HER
You've been tryin' to hang on tight / But it's eatin' you alive / It's another lonely night / You wonder how you will survive / But come on girl, don't chase the world / It's all about to fade / And come on boy, she's not a toy / To use and throw away / You've been savin' for the right one / Wait until you meet her / She's a mother, she's a wife Wait until you meet him / There's a glimmer to his life / You've been wantin' something deeper / Don't stop until it's right / Everyone is moving on / While your dreams are locked in place / You've been longing to belong / Feels your heart's a rental space / But come on girl, you're worth the world / He bought you with a price / And come on boy, be overjoyed / He's given you new life / You've been savin' for the right one / Repeat Chorus / And everyday, she's on your mind / And your soul, it aches, as you search for signs / And every night, you feel his kiss / And you ask yourself if he exists / But come on friend, just give it time / Become the mate you long to find / Let His goodness be your guide / And you'll be ready when two worlds collide / Wait until you meet her / She's a mother, she's a wife / Wait until you meet him / There's a glimmer to his life / Wait until you meet her / She's a beacon, she's a light / Wait until you meet him / You can see his love for Christ / You've been wantin' something deeper / Don't stop until it's right

04 A STEP AWAY
You want to fill the static / You want to sound dramatic / You want to hear the masses screamin' out your name / You want to be the rage / You want to shake the cage / You want to light the stage, you're like a moth drawn to the flame / What in the world are you doin' it for? / Something's always got you comin' back for more / We're all just a step away / You want to be an inspiration / You want to change a generation / But it's a subtle deviation, you're becomin' what you hate / Repeat Chorus / When all is said and done / It all burns up in a fiery sun / Have you lost the passion for saving one? / Repeat Chorus x2 / What in the world are you doin' it for? / What in the world are you doin' it for?

05 HATE WHAT HURTS YOU
We stood as one, we said we do / Beneath the chapel bells / Rain or sun, we would stay true / As long as time could tell / Defend these gates, we'd guard our eyes / We'd hold through every war / But casual lies and compromise / Were scratching at the door / I wanna hate what hurts you / I wanna fight everything that brings you pain / I said I'd never desert you / But I'm playing with the things that break your heart / That break your heart / Oh God, how great Your heart must ache / You look down from Your throne / And You watch the ones You came to save / Abuse the lives they're loaned / With every sin, another thorn / We drive into Your brow / And insult Your grace and shout with scorn / Our defiance and our doubt/ I wanna hate what hurts You / I wanna fight everything that brings You pain / I said I'd never desert You / There's a waging war inside / Between the darkness and the light / And my soul is torn in two / Matching what I say and what I do / Can you take this heart again? / Let it only beat for you / I wanna hate what hurts You / I wanna fight everything that brings You pain / I said I'd never desert You / But I'm playing with the things that break Your heart / I've been playing with the things that break Your heart / That break Your heart

LYRICS FROM SNAPSHOTS OF THE SHATTERED SOUL (2011):

01 SURFACING
I feel your waters rushing in/Perceptions wash against my skin/You drag me down until I cannot see/Replaying words of what went wrong/These ghosts of foolish failures gone/And reasons for the man I cannot be/Like a figure under glass/Fighting for his final gasp/I've had enough, I see light above/I'm leaving the lies of this abyss/Your waters so cold, they swallow my soul/I'm drowning in seas that don't exist/I'm surfacing, surfacing/You cloud my thoughts with subtlety/And misconstrue reality/The more I hear, the more it feels like me/You wrap your claws around my heart/And slowly pick my hope apart/You keep me from the air that sets me free/With a spray of shattered blue/My lungs renewed with truth/Repeat Chorus/I'm so sick of trying to save myself/Dear God, I'm desperate for Your help/These lonely blackened depths will leave me dead/There's no safe place inside I can turn/Please give me guidance to discern/Your voice from all this fiction In my head, my head/Repeat Chorus

02 SHADOWS & SUNLIGHT
This is your silhouette/Your midnight cigarette/Dark roads and cheapened magazines/This is your comfort vice/Whispers of skin's entice/These are your life's deleted scenes/The fog is hanging low/No one will ever know/What will it take to make you see this thing is killing you?/What will you give before the fire steals it all from you?/You drink to chance, you chase the night, you hide your sin/Until the morning, and the sun rises again/This is your flawed regret/Your convenient disconnect/Candle calls and unaltered reprises/These are your second tries/Your self-help alibis/But you're still in love with your disease/Back to the mud you go/And what you reap, you'll sow/Repeat Chorus/And the shadows, and the shadows get closer, get closer/And the shadows, and the shadows get closer to the sunlight, the sunlight/And the shadows, and the shadows get closer, get closer/And the shadows, and the shadows get closer to the sunlight, the sunlight/The fog is hanging low/Which way will you go?/Repeat Chorus

03 MORE THAN BROKEN
She spends her mornings /Dodging glances from the mirror/Wondering what happened/To the man who wiped her tears/He said he loved her/Now his words cut to the core/She's nothing more to him than the lies he'd left before/Inside she's crumbling/And it's everything she's done/What am I worth?/What do I matter in this tale of tattered dreams?/I'm just a voice lost in the wreckage/Losing reasons to believe/I keep fighting to belong/But I'm barely hanging on/A Sunday smile shrouds the war/'Cause I'm dying to be more than broken/He spends his evenings/Pretending not to care/Head beneath the pillow/There's an argument downstairs/He was never good enough/Was he really their mistake?/The things that made him different now/Were the things he'd grown to hate/He's tired of trying/They'll regret the mess they've made/What am I worth?/What do I matter in this tale of tattered dreams?/I'm just a voice lost in the wreckage/Losing reasons to believe/I keep fighting to belong/But I'm barely hanging on/A wounded smile cloaks the war/'Cause I'm dying to be more than broken/Maybe there's love that won't let go/Maybe there's One who heals the soul/A constant friend along uncertain roads/Maybe He meets us where we are/Making beautiful these scars/He hears the cries of our forsaken hearts/What are you worth?/What do you matter in this tale of tattered dreams?/Are you just a voice lost in the wreckage/Losing reasons to believe?/When you're fighting to belong/And it feels all love is gone/There's a God who knows your war/And He lives to make you more than broken/More than broken

04 HANGING IN THE BALANCE
It's in days like these/Our fortresses are candid/How breakable, how fragile and exposed/There's so much we love/And so much we've abandoned/On a stage not ours, in a play we never wrote/And when the answers /That we cling to are a blur/And when the pillars/That we trust in are unsure/You are The Lord, the First and Last/God of the Ages, Unsurpassed/Who are we here that You should care/We fade away like grass/You are above all time and space/You hold the galaxies in place/You know the hairs upon my head/Each breath is by Your grace/I am hanging in the balance of Your hands/I am hanging in the balance of Your hands/It's in days like these/Our purpose is awakened/And we're forced to face the place our treasure lies/As the earth below/Our mortal feet is shaken/The hope of glory wells within our eyes/As their kingdoms fail/A greater Kingdom stands/As their hope is lost/We're sheltered in Your hands/Repeat Chorus/And as the world as we know it starts to crumble/As its flags begin to burn/We will raise our eyes in worship and in wonder/For Your Love is ever firm/I am hanging in the balance of Your hands/I am hanging in the balance of Your hands/Repeat Chorus

05 KEEPING TIME
Quarter past five and he's forcing a break/He'll say it's nothing 'bout the figures he makes/I wonder what's the reason, this weary cycle he's in/Some insecurity that he can't shake/His greatest fear is awaking to flames/Knowing that there's nothing left to his name/All the days he's slaving, for a life he's hating/Trying to reconcile the emptiness and the pain/Like the sands of an hourglass shifting away/Like the hands of a clock spinning out on the day/He's obsessed with a speck on eternity's line/'Cause all he knows is keeping time/Twenty third birthday, always trapped in herself/Beauty for the cover of a prisoner cell/Another glide of make-up/Her heart a chronic break-up/If only she could see beyond the magazine shelf/Like the sands of an hourglass shifting away/Like the hands of a clock spinning out on the day/She's obsessed with a speck on eternity's line/'Cause all she knows is keeping time/This world and its lies, just leaves us wanting more/We're born and we die, what are we dying for?/These treasures that we clutch/They all just turn to dust/Would we gain it all if we lost it all for love?/Like the sands of an hourglass shifting away/Like the hands of a clock spinning out on the day/We're obsessed with a speck on eternity's line/When all we know is keeping time/Like the sands of an hourglass shifting away/Like the hands of a clock spinning out on the day/We're obsessed with a speck on eternity's line/The more we grab, the more we'll find/We're losing time keeping time/Losing time, keeping time

06 MISSING
Don't know the day you disappeared/Let me just say it's not the same without you here/All it could be, it never will be/As long as you hold the world at bay/Wish I knew why you run away/And I wonder what went wrong/All the years that you've been gone/I've been searching for so long/Still you're missing/My spirit's in despair/Are these feelings ones we share?/Could it be that you don't care/That you're missing?/You're still missing/I've done all I can to make this right/Boards on the windows, you won't let me near your life/They say we'll stay close to what means the most/And sadly I feel from you so far/I can't say I know just who you are/And I wonder what went wrong/All the years that you've been gone/I've been searching for so long/Still you're missing/My spirit's in despair/Are these feelings ones we share?/How I wish that you were here/Still you're missing/Will it always be this way?/Will we hang our hearts someday?/Sorry that we hadn't held the moments/Closer than we did?/Only God can crack the walls/And awake the wasted cause/How I pray He'll give us reasons to begin/Can we leave the place we've been?/And I wonder what went wrong/All the years that you've been gone/We've been searching for so long/Still you're missing/You've left us in despair/Are these feelings ones you share?/If you knew how much we cared/But you're missing/All you're missing/All you're missing

07 CANYON'S EDGE
I've heard it time and time again/More than I could count/And I've always seemed to find a road out/But somehow the signs make sense/As my heart is caving in/This night was not by accident/Feels like there's a thousand voices /Screaming out to me/And I don't know which to believe/You've led me here to the edge of a canyon/I've run so far, now there's nowhere else to go/You whisper son just take my hand and/Let yourself fall from the rocks you used to know/But I'm afraid of what's below/This canyon's edge/So lost, I can't find where to start/With all my best attempts/Have You seen the places that I've been?/But You're reaching out Your arms/Saying, come just as you are/'Cause nothing can keep us apart/Feels like there's a single voice/Who's silencing them all/Lord Jesus, catch me as I fall/You've led me here to the edge of a canyon/I've run so far, now there's nowhere else to go/You whisper son just take my hand and/Let yourself fly from the rocks you used to know/But I'm afraid of what's below/This canyon's edge/I AM the Resurrection/The Way, The Truth, The Life/I AM the only Passage from here to the other side/No one comes to the Father/Except he trust my name/This cross I gave my life on/Is where you'll find that yours begins/Yours begins/You've led me here to the edge of a canyon/I've run so far, now there's nowhere else to go/You whisper son just hold my hand and/Let yourself fly from the rocks that blur below/This new world that you will know/This new world that you will know/Beyond this canyon's edge/This canyon's edge

08 BED OF STRANGERS
This was not the world they pictured/ A flowered landscape now submerged in lifeless snow/Diamond dreams outgrew their glitter/And the love they'd lost is everything they'd know /Beneath a sky of scars/In sheets of bleeding hearts/This bed of strangers/A foot away, a trillion worlds apart/Had this house known a foundation?/Sinking floors of stubborn wills and setting suns/Vows replaced with words of venom/Never understood how two could become one, become one/Repeat Chorus/Is this all, is this all?/How we see is who we are/Repeat Chorus/A choice away, a trillion worlds apart

09 A WORLD WITHOUT
Hunger feasts on fields so poor/Chains of famine, and trails of war/Sunken stares of cruel disease/A widow's cry, an orphan's plea/Do we know how much they're loved?/Break me for a world in need/The innocents whose spirits bleed/Let their burdens bring me to my knees/I'm closest to Your heart/When I'm reaching one of these/Sidewalks speak, graffiti's park/Cardboard signs, and a shopping cart/The next door fight we've yet to meet/The strobe light blinds across the street/Do we know how much they're loved?/Break me for a world in need/The wounded souls, the wandering sheep/May their burdens bring me to my knees/I'm closest to Your heart/When I'm reaching one of these/A world without Your peace/A world without Your hope/Blessed are the ones who go/Break me for a world in need/The innocents whose spirits bleed/Let their burdens bring me to my knees, my knees/Break me for a world in need/The wounded souls, the wandering sheep/May their burdens bring me to my knees/I'm closest to Your heart/When I'm reaching one of these/I'm closest to Your heart/When I'm reaching one of these

10 TODAY
You thought you were strong/Blind sighted, you're back in the clash that you left/You thought this was gone/But this morning it hit like a swing to your chest/And your heart is wearing thin/And you're tempted to give in/You've gotta push on, stay strong/Don't look back, just keep on running/He's gonna show you the way/So lift your head up, get up/The prize ahead is worth the fighting/Just set your eyes on today/You've stood through the night/But even the bravest of saints, they grow tired/He's felt what it's like/And He knows how to rescue the drained from the fire/When help is what you need/The truth can set you free/Repeat Chorus/When the demons are raging/And you feel that spiral down/See that it's in your weakness/That this perfect strength is found/Repeat Chorus x2/You've gotta hang on today/You've gotta hang on today/All you've got is today

11 WORSHIPPING YOU
Where can I flee, where can I flee/The God of everything?/How can I speak, how can I speak/In the presence of a King?/Just as a sheep, just as a sheep/From the fold has gone astray/How quickly I leave, how quickly I leave/The One who paid my way/What has my heart become?/What has my heart become?/Jesus, I'm broken, longing for You/I'm nothing, I'm lost, I'm dead without You/Falling upon my knees before You/Worshipping You, worshipping You/Jesus, I'm broken, longing for You/I'm nothing, I'm lost, I'm dead without You/Falling upon my knees before You/Worshipping You, worshipping You/How could You die, how could You die/For the world that wove those thorns?/To think it was my, to think it was my/Very sins that sunk that sword/Oh what a grace, oh what a grace/The blood that saved my soul/You hung in my place, You hung in my place/The greatest love a man could know/After everything You've done/After everything You've done/Repeat Chorus/You are the Light, God born as man/Slain for the world, the innocent Lamb/You are the Life, the timeless I Am/Holy enthroned and coming again/Repeat Chorus

12 PORTRAIT OF ME
Here is my heart on canvas/These are the shades of my intent/Circles and lines so random/And sketches of what I should've been/I'd like to call myself a work of art/But our standards God are vastly far apart/If You drew a portrait of me/Would I find Your face in it?/If You caught a likeness of me/Would I be ashamed of it?/Am I becoming what You want to see?/Let me be your masterpiece!/This is the work of an artist/The passionate movement of Your hand/You carefully guide the brushstrokes/Capturing each nuance of Your plan/And all the drafts of me I wish to throw away/But You arrange the ugliness in a glorious display/Repeat Chorus/Hanging in your gallery/One piece upon the wall/If only to amaze the world /With the God who made it all/Repeat Chorus

13 WHEREVER LOVE WOULD GO
It still feels like a miracle/How we came to meet/Your smile so bright and beautiful/Your eyes so warm and sweet/ A jewel among millions/You're the pearl that I adore/I'll treat you like treasure/You're a gift from Heaven's shore/Wherever life would lead us/I'll stand beside you/Let nothing come between us/I'm fighting for you/Wherever love would go/I'll go there too/A love so patient, pure, and strong/It does not seek its own/Refusing all accounts of wrong/May peace enfold our home/With every new chapter/Let our love grow deeper still/A string of three fibers/Two entwined within God's will/Repeat Chorus/I pray we'll never grow apart/As our Father leads the way/You will always have my heart/And in your arms is where I'll stay/Repeat Chorus

THIS CHRISTMAS TIME (2014)
Presents 'round the Christmas tree/Exchanging laughs and memories/A table full, we watch the snowflakes fall/But all the joys of the holidays/In moments seem to be displaced/Somehow we miss the greatest gift of all/But underneath this starry sky/A striving heart still wonders why/Your boundless grace keeps shining down on me/This Christmas time/Let us marvel at Your love anew/This Christmas time/Revive our hearts with your hope and truth/May we see through blinded eyes/The power of Your sacrifice/This Christmas time/Do a miracle in us/A crib of straw, a child is born/A cross of blood, a mother mourns/He gave His life so He could bring us home/ÒItÕs finished!Ó with a piercing yell, He rescued sinner souls from Hell/Let us lose it all to make our Savior known/Repeat Chorus/For God so loved the world/For God so loved the world/Repeat Chorus/But underneath this starry sky/A striving heart still wonders why/Your boundless grace keeps shining down on me

JOSHUA (2014)
We held your image/A little bean of black and white/A miracle growing inside/We felt you kicking/So strong, we lay awake at night/Wondering what you'd be like/Wondering what you'd be like/So long waiting, soon the day came/It all looked ok/But in an instant, nurses panicked/They took you away/Joshua, Joshua/Follow the light, you've gotta fight,/We're praying somehow/Joshua, Joshua/Breath in His hope, He's holding you close/Don't give up now/The bills keep coming/The nights awake with hungry cries/Wondering how we'll get by/We're always running/Two ships so far away from shore/Longing for chapters before/Longing for chapters before/How quick we lose sight of the sunlight/And thankfulness fades/With every testing comes a blessing/He's smiling today/Joshua, Joshua/We'll follow the Light, We've gotta fight/We're praying somehow/Joshua, Joshua/We'll breath in His hope, He's holding us close/We won't give up now/And the same God who formed you and saved you/Is the same God who's watching us now/And we know that He loves us, He loves us so much, so much/Joshua, Joshua/We'll follow the Light, We've gotta fight/We're praying somehow/Joshua, Joshua/We'll breath in His hope, He's holding us close/We won't give up now/ We'll breath in His hope, He's holding us close/We won't give up now/ We'll breath in His hope, He's holding us close/We can't give up now

LYRICS FROM BACKSTAGE PASS (2004):

02 PULL THROUGH
Crashing questions flood my mind/As broken answers float away/To my knees I sink before You/As I fade in seas of grey/But there I see You walking,/Speaking to the waves/Splashing hands I'm shaking,/Screaming out in faith/Lord, I need You/Take me far from here/Give me strength to soar again/Let me live in the light You left for me/I'm gonna pull through/Holy pages stained with grace/As speechless oceans drench my soul/At your feet I sing before You/And in this emptiness I'm full/And every breath I've wasted,Drowning in these doubts/And all along You've waited,/Screaming through my clouds/I can feel You/Repeat Chorus/Trapped inside a world of temperament/Swept along these shores of circumstance, But You're reaching in/Repeat Chorus

03 SUPPOSED TO BE
It's like a lead weight/These chains of self that strap your neck/So swiftly sunk with disbelief/Defeat is your fate/These guilty leaches grip your chest/Choked in the words you can't complete/But you're free/Still searching for some lost identity/And you're trapped within these webs of history/Every dead end brings you back to Calvary/It's who you're supposed to be/He came the same way/Sinless, but tempted still like us/He felt the claws of fallen flesh/These thoughts that you hate/Just bring them captive to His love/He bled away your worse regress/Repeat Chorus/Made a new creation/These shackles, they're gone/So leave the imitation/He's calling you home/Repeat Chorus

04 HURRICANE
Crazy how the things you know /Unveil the ways you're wrong/And all the stars you've held so close/Can vanish with the dawn/Skies that seemed to write your name/Brought you storms of spinning rain/Spinning rain/The wind is ripping at my face/So I close my eyes in faith/I'm holding on/And when my world is falling in/Your peace consoles me/And when these thoughts can't touch the end/You promise me Your rest/And when I don't know where to try/And when these wings can't see to fly/And when this heart's too worn to cry/You're the eye of my hurricane/Crazy how the things you need/Remind you what you have/And all the wounds that made you weak/Give strength to steeper paths/Clouds your cries could not erase/Left you limp in arms of grace/Arms of grace/The wind is ripping at my face/So I close my eyes in faith/I'm holding on/Repeat Chorus/And when this life's too thick to breathe/I cling to You, You carry me/You whisper words that calm this raging night again/And as these demons whirl around/I hold to You, I won't look down/I feel Your light inside/It's rising in the distance/Repeat Chorus

05 AFTER EVERYTHING
When sorry won't wipe it away/And forgive me is answered in grey/I've been fighting, I've been praying/But it's dying, I'm watching it fade/After everything I messed up/Everything I knew not/Everything I couldn't see/After everything she'd hide/And everything I tried to be/I longed to be/When perfect is left in the rain/And I love you can't remember your name/I've been bleeding, I've been waiting/Now I'm leaving, it's just not the same/After everything I messed up/Everything I knew not/Everything I couldn't see/After everything she'd despise/Everything I tried to be/This was our parade, my friend/As a heart betrayed runs again/After every night you smilee/And every time you laughed/And every kiss you shared with me/After everything we had /And everything we longed to be/I'm gonna be, you're gonna be/We're gonna be

06 MAKING OF A ROCK STAR
Strutting around, a Strato '69 glued to your neck/You're skipping school to jam /With Jimmy on your three-piece stack/That Abercrombie blond, a smile that melts, you're so the look/And every freshman chick/Wants you to sign her French notebook/It's three a.m., inspired pen and paper by the bed/There's thirty teen-sensation grammys sprinting through your head/Mom's talking college, but you're tired of learning how to spell/While everyone keeps screaming, "Can you play that somewhere else?"/And your future looks so bright/You were born for these spotlights/You've got the making of a rock star/Well, I can see you going so far/And if you dream of playing fast and loud/For a crazy crowd/Dontcha leave that stage without sharing the bow/He'll take the interview if you'll remind him of his name/The dye from all those tattoos must have gotten to his brain/Still sports the earrings, but the mullet's getting sort of thin/There's three-packs of his greatest hits in Wal-Mart's discount bin/His purple air guitar got dumped in 1988/While pretty band boys dance with songs they'd like to think they made/So now he's hosting infomercials about herbal health/Because the techno remakes/Wouldn't seem to leave the shelf/And every gold must lose its shine/Just remember why you rhyme/Repeat Chorus/Can't forget your skyway gig/(He sent you such a gift)/Don't you waste it with the pigs/Repeat Chorus

07 FOOLED
Bottled and raised inside this town/You like to take the shortest way around/Learned how to stand and when to sit down/You've always been the star/You bring two legs for every fence/Know how to fake that stained glass grin/Learned how to wipe those greasy fingerprints/From that cookie jar, yeah/You're switching masks/Playing everyone's stage/Straddling the ropes of rapport/You won't sleep in this bed that He's made/Because you know you can't lock these doors/You flash a diamond from your knees/You're everything she wants a man to be/But there's a shaded room you're praying she won't see/It's just the way you are/It's sad the way you are/Repeat Chorus/You blur the lines/You're dead, but you can't see the signs/Five candles, funnel hats and screams/Seems just like yesterday, but now he's seventeen/He's got a gift of dancing in between/He's just the way you are/Is it the way you are?/Repeat Chorus/You're so fooled

08 A THOUSAND GODS
Chills of tragedy/A nation finds its need/As caskets pass, we stop to pray/Darkened mornings flee/Repack our rosaries/We frame the light, but won't obey/A thousand gods, a thousand lies/Ten thousand paths to touch the sky/A million walks for penance pride/With shifting laws of twisted tries/A trillion souls to tortured loss/A spotless lamb, the rugged cross/A perfect love, a sweeping grace/This pending choice, the only way//He spoke from Abraham/The laws of counting hands/The King they killed, a love denied/Laid aside their robes/In anger, threw those stones/As Stephen bled, He clung to Christ/Repeat Chorus/And all the idols we create/These gods of tolerance and taste/Forms without a face/And only few will find the gate/Our single saving grace/We owe Him everything/Jesus

09 BY NOW
Carcass soul, the darkest sin abyss/Echoing crow, betrayer leaves a kiss/Sacrifice, so selfishly arranged/Crucified, gasping from my shame/Father, do You hear me?/Savior, can You heal me?/By now, I should've packed and left this place /I should've thrown these lusts away, by now/By now,You should've slammed these palace gates/I'm so ashamed to show my face, right now/Candle lights, chorus sung in vain/Wand'ring child, so foolishly inflamed/Granite heart, spitting blood stained hands/Teardrops pour, a faithless wretched man/Father, do You hear me?/Savior, can You reach me?/Repeat Chorus/You break bread with me/And still You call me friend/You calm my deepest need/And cleanse my foulest sin

10 LADDER
A golden afternoon in May/Cameras flashed and tassels waved/A closing pose with plaques engraved/Just to think how far we've come/With corporate dreams and trophy brides/Diapered cribs and fences white/Polished rungs of applauded heights/So innocently clung/Ridiculously hung/This is the ladder/These are the rumors/This is the future we'll sink to find/These are the towers /Our daddies built for us to climb/This is the measure/These are the dangers/This is the pressure that we've defined/These are the tangles/From a land we've left behind/Foxes' dens and sparrows' nests/The Son of Man sought no place to rest/So go and sell that real estate/And burn those resumes'/Eternity can't wait/Repeat Chorus/Flannelgraphs and Bible crafts/And stories 'bout a King that left/His throne for love/Balding paths and buried tracks/And feasted tables lined with scraps/Of lives untouched/Angels grieve as pulpits preach/In castles locked from trouble streets/Beneath a setting sun/Beneath a setting sun/Beneath a setting sun/Repeat Chorus/ A golden afternoon in May/Cameras flashed and tassels waved/A closing pose with plaques engraved/Just to think how far we've come

11 BACKSTAGE PASS
I've got a backstage pass/But the show won't end/Well I've been stuck here for years/They're careless liquor latched and uncondemned/But I'm so glad You hear my cheers/And now I see You from a distance/In this drunken crowd, I'm cold and alone/Man, I'm so sick of this cheap system/But You remind me this ain't home/I've got a backstage pass/But the clouds won't close/As Sunday shouts the end is near/I've got my bags all packed/For that thin gold road/Guess I missed out on why I'm here/Repeat Chorus/I've got a backstage pass/But the show won't end/Guess I missed out on why I'm here